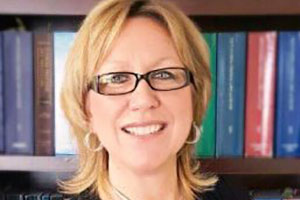 Suzette M. Alfonso
Senior Attorney, Civil Litigation, Family Law, Corporate & Business Law, Estate Planning, and Probate
"I take the time to personally listen and explain your options. I will make estate planning a relaxed, informative experience for you, and will tailor your estate plan to your specific needs and goals."
A magna cum laude graduate of Stetson University of Law, Attorney Suzette Alfonso has been in private practice for over 23 years. When you meet Suzette either in person or over the phone, you instantly discover her ideal mix of professionalism, intelligence, experience and breadth of knowledge. Ms. Alfonso is extremely fluent and experienced in various civil areas of law such as Estate Planning & Probate Administration, Business planning & contracts, Matrimonial law, Medicaid planning & Elder law, to name just a few.
Ms. Alfonso is exceptionally excellent in research, writing and strategic case planning. All the while, always employing high ethics and moral standards for herself and our firm. She is a past Vice-President of the Tampa Bay Business Guild, a co-founder of the Women's Professional Resource Network, was listed in the Watermark as one of the "100 Most Influential People in the Tampa Bay, Sarasota and Orlando areas in 2004", and was voted The Gazette's "1999 Suncoast Select Winner" for providing excellence in service in the category of Attorney.
We are extremely lucky to have her on board with our firm and for the benefit of our clients.
Suzette also brings many high demand and valuable areas of law to our practice:
-Medicaid planning and Elder Law
-Formation & On-going Legal Services for Corporations, LLCs, Partnerships & Sole Proprietorships
-Buy-Sell Agreements
-Succession Planning
-Buying or Selling of Businesses
-Contract & Lease Drafting, Reviewing & Negotiations
-Legal Opinions
-Breach of Contract matters
In her free time, Suzette loves to spend time with her family and rescue animals.
Education
University of South Florida, B.S, Business Administration 1990, Magna Cum Laude
Stetson University College of Law, Juris Doctorate 1993, Magna Cum Laude

Contact Us
3130 Northside Drive
Key West, FL 33040
(305) 292-3926
(800) 908-9784
[email protected]
Se Habla Español | We Speak Russian
Payment Plans & Credit Cards Accepted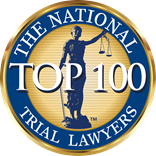 The information you obtain at this site is not, nor is it intended to be, legal advice.
You should consult an attorney for individual advice regarding your own situation.